Congratulations and good work to our former students, Daichi Hara (Ski Moguls) and Masaki Shiba (Alpine Snowboard)!
Congratulations and great work at the Olympics to Daichi Hara, who was part of the Junior Athlete Program, the High School Program, spent four years and a half at CSBA and Whistler Secondary School and based his training in Whistler and congratulations to Masaki Shiba who was in the Snowboard Athlete program for one year and afterwards competed as a member of the national team in the World Cup.
Daichi Hara won the first medal for Japan in the PyeongChang Olympics and this was the first time Japan got a place on the podium for Men's Mogul. Masaki Shiba became in fifth place in his second run, showing a wonderful run. The two are starting to work towards the Beijing Olympics. Looking forward to both Daichi and Masaki in four years time!
Daichi Hara (Ski Moguls)
Masaki Shiba (Alpine Snowboard)
CSBA 21st Year
Canadian Sports Business Academy is in its 21st year, and we owe thanks to all that have participated in our success. Since our first season in 1996, many people have joined us for long- and short-term recreation programs. Our graduates are active in a wide range of fields including golf, outdoor recreation, athletics, and Whistler's tourism industry.
We are grateful to industry leaders, host families and Whistler locals for the support over the years with instructing, mentoring and providing a Canadian experience for CSBA's students. We plan to continue to make use of Whistler's wonderful playground and show the utmost support for the students who wish to do the same.
We will actively pursue opportunities in human resource development for our students within the global recreation and sport industry. I look forward to your continuous support.
Shiro Nakajima
Director, Canadian Sports Business Academy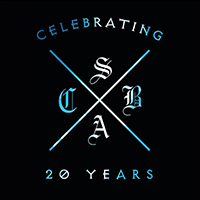 PROGRAM GUIDE