November 2020 : We are OPEN !
Welcome to Canadian Sports Business Academy (CSBA), We are now accepting applications and enrolling students for programs for 2021/2022.
Due to the global situation pertaining to COVID-19 only certain international schools are able to stay in operation, Of course abiding with the governing rules set by the Government of Canada and Health Canada. At this time, Only schools that have obtained a Designated Learning Institution (DLI) status can approve students and provide support in the visa issuing process. This ensures that the institution has taken the necessary steps for COVID-19 protocols , prevention methods and are exercising these rules. CSBA is a DLI approved institution, Therefore anyone who wishes to enroll in one of our programs of one year or more will be eligible to do so. I advise that you read through what we are doing at CSBA to ensure the safety of our students and team members by clicking on our COVID-19 tab in this home page.
Due to the slower than usual turn around government departments are operating due to the global pandemic, The visa issuing process can take longer than usual. We recommend our prospective students to start this process as soon as you have made the commitment to study in beautiful Whistler, British Colombia in Canada.
Yours truly,
Canadian Sports Business Academy Inc.
By: Shiro Nakajima(Principal)
Former students, Daichi Hara (Ski Moguls) and Masaki Shiba (Alpine Snowboard) Road to Beijing Olympic!
Daichi Hara, who was part of the Junior Athlete Program, the High School Program, spent four years and a half at CSBA and Whistler Secondary School and based his training in Whistler and Masaki Shiba who was in the Snowboard Athlete program for one year and afterwards competed as a member of the national team in the World Cup, Both of them has a chance to go to Beijing Olympic.
Daichi Hara won the first medal for Japan in the PyeongChang Olympics and this was the first time Japan got a place on the podium for Men's Mogul. Masaki Shiba became in fifth place in his second run, showing a wonderful run. The two are starting to work towards the Beijing Olympics. Looking forward to both Daichi and Masaki in four years time!
Daichi Hara (Ski Moguls)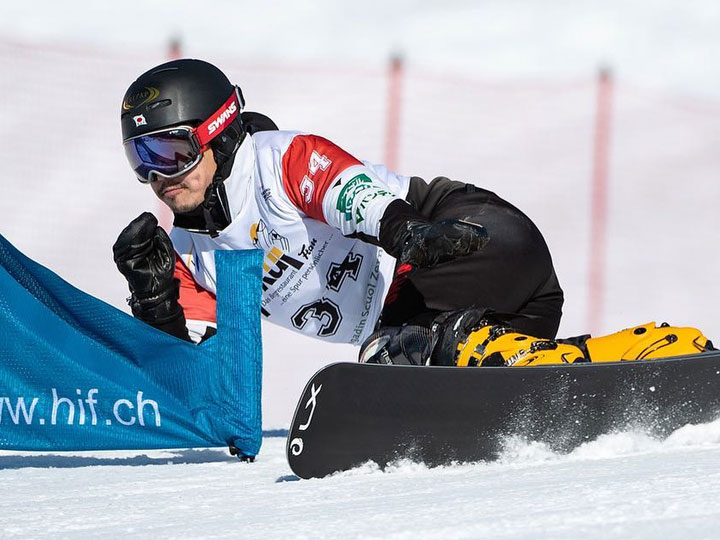 Masaki Shiba (Alpine Snowboard)
CSBA 25th Year
Canadian Sports Business Academy is in its 25th year, and we owe thanks to all that have participated in our success. Since our first season in 1996, many people have joined us for long- and short-term recreation programs. Our graduates are active in a wide range of fields including golf, outdoor recreation, athletics, and Whistler's tourism industry.
We are grateful to industry leaders, host families and Whistler locals for the support over the years with instructing, mentoring and providing a Canadian experience for CSBA's students. We plan to continue to make use of Whistler's wonderful playground and show the utmost support for the students who wish to do the same.
We will actively pursue opportunities in human resource development for our students within the global recreation and sport industry. I look forward to your continuous support.
Shiro Nakajima
Director, Canadian Sports Business Academy
CSBA has provided quality English language and sports business study programs in Whistler, Canada since 1996. CSBA prides itself in delivering the highest quality educational experience to students.
CSBA is accredited by organizations responsible for overseeing the private education industry in Canada; this accreditation helps us protect students rights' and ensure that our programs exceed industry standards.
The Province of British Columbia: Education Quality Assurance (EQA)
The EQA designation is available to educational institutions in B.C. that meet or exceed quality assurance standards set by the province of B.C. The EQA protects student rights and promotes post-secondary education in B.C. and is recognized locally and internationally as a sign of quality education.

B.C. Private Training Institutions Branch (PTIB) / Institution ID : 1524 (Designated)
PTIB is the government agency which oversees and certifies private training institutions in British Columbia; all institutions which provide, or offer to provide, a career-related program with 40 hours or more of instructional time and tuition of at least $4000 require certification. PTIB ensures quality standards are met at institutions around the province and that student rights are protected. Certified institutions pay into the Student Tuition Protection Fund; if an institution closes before students can complete their programs, or misleads them about a significant aspect of an approved program, students may make a claim against the fund for all or part of their tuition.
PROGRAM GUIDE